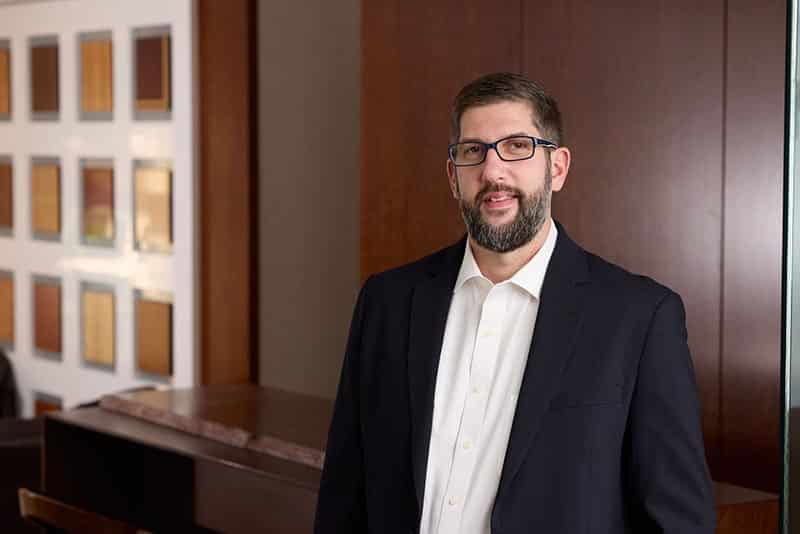 Jim Stechschulte is a recent transplant to the DC area from Chicago, Illinois, bringing 22 years of woodworking and architectural millwork business experience. He started at Ameriscan Designs Inc., advancing from an apprentice cabinetmaker to Production Manager to Vice President of Operations, before joining Washington Woodworking as its new CEO in September of 2022.
At Ameriscan Designs, Jim was the lynchpin behind the company's adoption of lean techniques and continuous improvement systems. He continued transforming the company by implementing processes and systems for optimizing workflow and improving communications with employees, clients and vendors. An innovative thinker and a skilled leader, Jim helped guide Ameriscan Designs through the most prosperous time in the company's 35-year history.
Jim holds a BM in Jazz Performance from Berklee College of Music in Boston, MA.