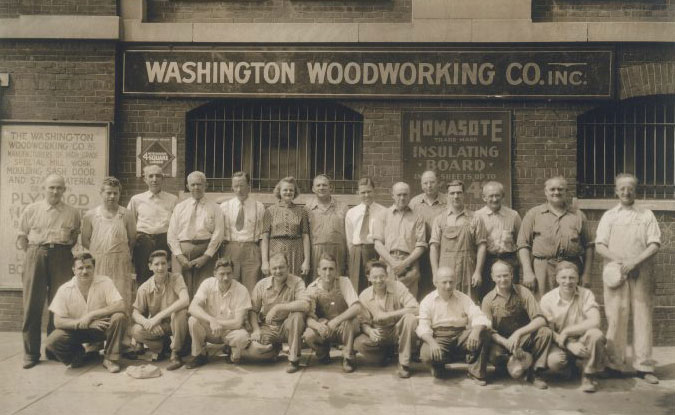 Washington Woodworking was founded in 1897 originally as a lumberyard that crafted and sold stock woodwork, windows, doors, stair parts, lumber and building products. Originally located in the heart of Washington at 12th and B Street (now Constitution), in 1931 we moved to 912 4th Street, NW and remained there until 1970 when we moved to our present location in Landover, Maryland.
Since our original move in 1970, we have expanded our plant to over 80,000 square feet and house state-of-the-art machinery and equipment. Today, more than 100 years since our founding, Washington Woodworking employs over 125 employees including a force of highly skilled carpenters and cabinetmakers. We have continued to expand our capabilities by investing in machinery and by hiring the top tier carpenters and cabinet makers, and growing our team to include mechanics capable of completing the most difficult of projects.
As Washington Woodworking continues to grow, we remain focused on the same hand crafted details that has afforded us the reputation as one of the premiere architectural woodworking firm in the Mid-Atlantic region. Whether we are working with the CNC machine or hand finishing a custom piece, the attention to detail remains unchanged.